BioService Tunisie is a global provider of medical devices for Urology, Infusion, Transfusion, Aspiration and Drainage, Thoracentesis and Paracentesis, Artroscopy, Ozone Therapy, and Personal Patient Hygene.
We develop and distribute worldwide sterile single use medical disposable used daily, for common diagnostic and therapeutic procedures and for surgery, by hospitals, university clinics. We serve hospitals, clinics and patients with medical devices that enable healthcare professionals to improve patients care and safety. BioService Tunisie, Your resources to develop everything from the raw material to finished medical devices.
One of Bioservice Tunisia's competitive advantages is the strong ability to cooperate with its customers, whose needs are to interpret and give shape to the demands of healthcare professionals. Whether you need a component or a finished device, Bioservice Tunisia is your ideal BtoB Partner.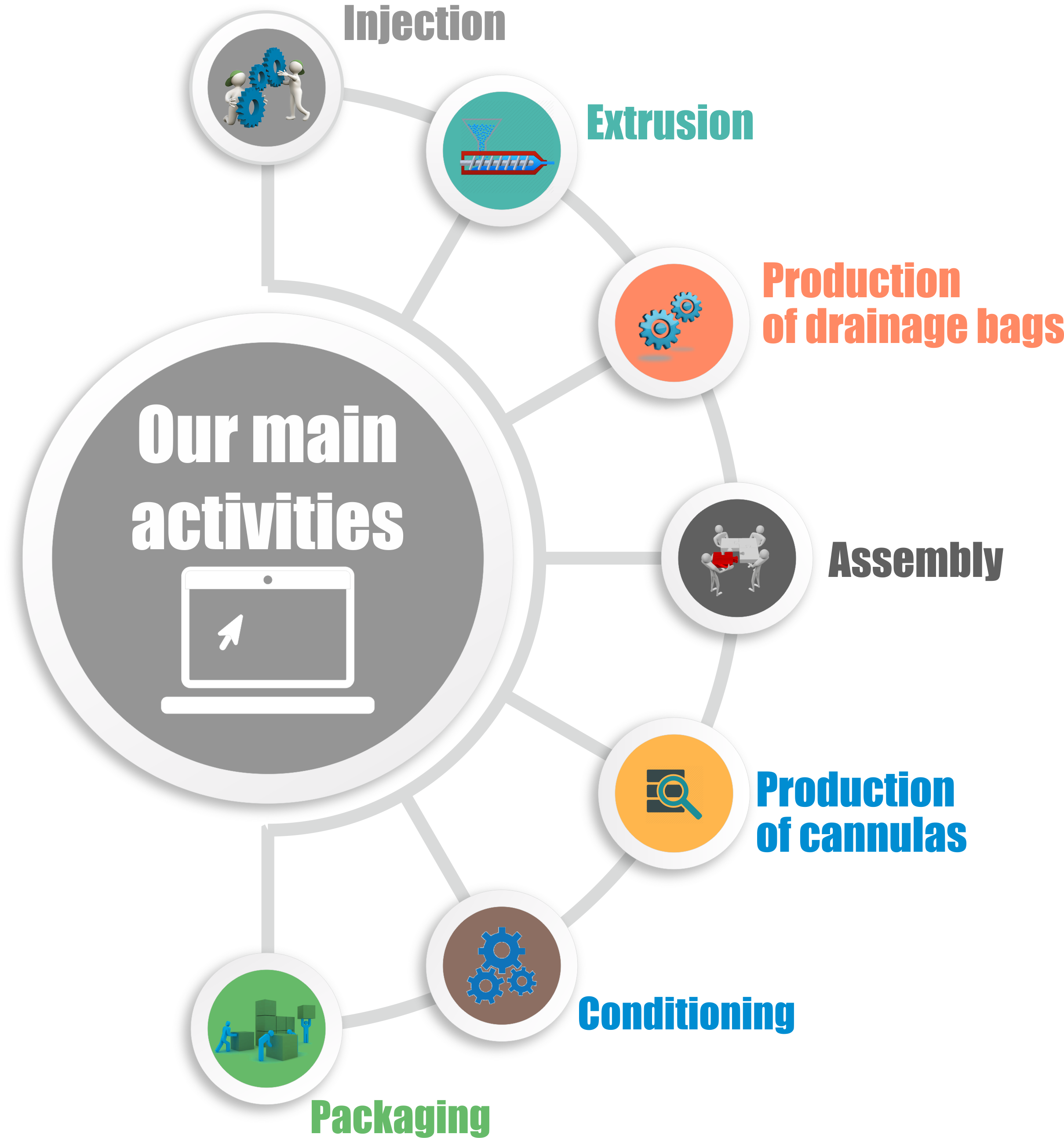 On request, we will work closely with your team and create product configuration for customized sets, in order to suit the healthcare professionals needs and preferences and, consequently, care patients in the best way.
For a true introduction to Bioservice Tunisia, we welcome you to visit our company and meet our Sales and Product Specialists Team.
BIOSERVICE TUNISIE INFORMATION

Date of creation

Medical Devices Classification

Legal form

Number of Employees

Covered Area

2 Clean Rooms ISO 8

2008

I

s - 

II

a - 

I

s-

I

m

Offshore

80

2300 m2
700 m2