BioService Tunisia  meets the expectations of its customers and their patients.
• Matching the products to the reality of the needs of healthcare professionals is realized in the constant listening of the end user and in the responsiveness of the company and its staff.
• Design, manufacture and marketing of sterile and non-sterile medical devices and accessories for single use.
Our quality system is constantly improving to ensure the safety of our patients and the satisfaction of our customers. 
CE MARK 0459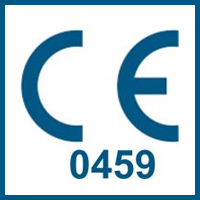 NF EN ISO 13485 : 2016